Displaying items by tag: The Mummy 4K
Thursday, 29 June 2017 11:27
The 43rd Annual Saturn Awards were held last night in Burbank, California, and we got the list of winners for you today. More on that in a moment.
First though, Tim has turned in a look at George Bowers' horror film The Hearse (1980) on Blu-ray, newly released by Vinegar Syndrome.
Also, in a brief bit of announcement news, Universal Studios Home Entertainment has just set unveiled a big slate of catalog 4K Ultra HD titles due for release in September. On 9/5, Minions will arrive on the format, followed on 9/12 by Jordan Peel's Get Out , single-film 4K editions of The Mummy (1999) and The Mummy: Tomb of the Dragon Emperor, M. Night Shyamalan's Split, The Purge: Three-Movie Collection, Van Helsing, and Dracula Untold. We'll post additional details and cover artwork as soon as its available. [Read on here…]
Tuesday, 21 February 2017 17:50
Tuesday, 14 February 2017 15:10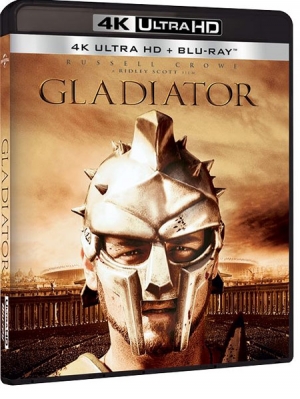 All right, folks... this is one of those posts it's fun to write. None of this news has been officially announced, it comes from retail sources. But we know from our other industry sources that this information is legit. The street dates may change, but the titles should all be forthcoming.
The Swedish video retailer CDON.com has just listed for pre-order a number of catalog titles that we've known were either in production or planning for a while now, but the news is starting to break. They include (listed by studio and European street date):
Universal – The Mummy (1999 – 5/22), The Mummy Returns (5/22), The Mummy: Tomb of the Dragon Emperor (5/22), Despicable Me (6/12), Despicable Me 2 (6/12), Gladiator (6/12)
Sony – The Bridge on the River Kwai (6/19), Spider-Man (6/26), Spider-Man 2 (6/26), Spider-Man 3 (6/26), The Amazing Spider-Man (6/26) [Read on here…]