Displaying items by tag: Taschen
Morning, folks! We've got an early update here on The Bits today with a few more new disc reviews, and some interesting release news as well. First, those reviews...
I've just completed a look at Universal's new E.T.: The Extra-Terrestrial: 40th Anniversary Edition 4K Ultra HD release, which came out a few weeks ago. It's interesting in that both the 4K and accompanying Blu-ray are completely new discs, each of which carries over all the extras from the previous 35th Anniversary release while adding a couple of new features too. A/V quality is essentially the same as before, though the 4K disc is now a BD-100, presumably to allow for the addition of the special features. You can learn more here.
Tim has also just completed a review of Harry Essex's I, the Jury (1953) which is now available in 4K from ClassicFlix. The package includes a Blu-ray as well, featuring the film in HD and also 3D. And he's posted a review of Brian De Palma's Dressed to Kill (1980) in 4K from Kino Lorber Studio Classics for your reading enjoyment too.
More reviews are forthcoming soon, including my take on Criterion's new 4K Ultra HD release of WALL-E from Pixar.
Also here at the site this morning, we'd like to call your attention to Michael Coate's retrospective look at Steven Spielberg's sci-if classic Close Encounters of the Third Kind, which celebrated its 45th anniversary yesterday. Michael shared a great Q&A with film historians on the occasion of its 40th anniversary in 2017, and that discussion is well worth checking out if you missed it then. You'll also find interesting details on the film's original theatrical release. Enjoy! [Read on here...]
Friday, 15 June 2018 15:59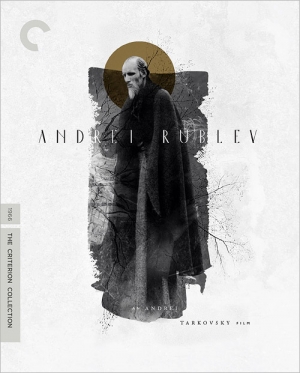 All right, we've got a few interesting things for you today...
First up, be sure you check out the reviews we've posted over the last couple days. To recap, my take on Sony's Fury and Universal's Pacific Rim: Uprising in 4K, plus Tim's look at A Pistol for Ringo/The Return of Ringo from Arrow and Zombie 4: After Death from Severin. Enjoy!
Also here today, we've updated the Release Dates & Artwork section with all kinds of new Blu-ray, DVD, and 4K Ultra HD cover artwork and Amazon.com links. Shopping through our links helps us keep going here at The Bits, so please do (and we appreciate it)!
And we have a couple of 4K Ultra HD title updates for you. First, it looks like 20th Century Fox Home Entertainment is releasing the original Predator in 4K on 8/7. Zavvi currently has it available for pre-order in the UK on 8/6, and Amazon US has a new Predator Trilogy Blu-ray box set listed for 8/7, so it's likely that the 4K disc will be available then as well. Zavvi is also listing a Predator 3-Movie Collection 4K set that would include Predator, Predator 2, and Predators for release that same day. We'll have to wait and see if Fox announces this officially. [Read on here...]
Wednesday, 28 September 2016 20:32
I decided that I wanted to do something a little different with today's My Two Cents column on The Digital Bits, so I thought I'd review a few new and/or recent books that may be of interest to cinephiles, especially those of you who are fans of Stanley Kubrick's legendary 2001: A Space Odyssey.
As many of you would agree, I'm sure, 2001 is a landmark of filmed science fiction. Based loosely on a short story by visionary author Arthur C. Clarke, it depicts an AI-guided and manned journey through space, first to the Moon and then out to Jupiter, in response to the discovery of an alien artifact on the Moon's surface, apparently having been buried there millions of years ago.
Not only was Kubrick's film notable for its realistic depiction of the Moon's surface fully a year before NASA's Apollo astronauts actually landed there, it's been lauded ever since for its realistic approach to depicting future spaceflight technology. Indeed, some of those who contributed designs to the project were actually involved in the space program. [Read on here…]