Tuesday, 19 September 2017 14:48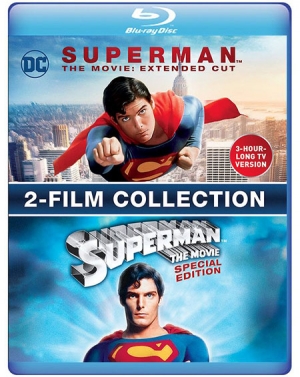 Let's start today with Sony Pictures Home Entertainment, which has just officially set The Dark Tower for release on Blu-ray, DVD, and 4K Ultra HD on 10/31, with the Digital HD release due on 10/17. Extras on the Blu-ray versions will include deleted scenes, a blooper reel, A Look Through the Keyhole, and 5 behind-the-scenes featurettes (including Last Time Around, The World Has Moved On…, The Man in Black, The Gunslinger in Action, and Stephen King Inspirations). We've updated our new 4K Ultra HD Release List here at The Bits accordingly.
Note that Sony will also release Preacher: Season Two on Blu-ray and DVD on 11/14. [Read on here…]
Tuesday, 16 May 2017 15:54
We've got some great new title announcements for you today!
First or all, The Criterion Collection has just revealed their August Blu-ray and DVD slate, which breaks down as follows. Look for Michael Curtiz's The Breaking Point (Cat #889 – Blu-ray and DVD) on 8/8, Mike Leigh's Meantime (Cat #890 – Blu-ray and DVD) and an updating of Ronald Neame's Hopscotch (Cat #105 – Blu-ray, DVD, and iTunes) on 8/15, and Sacha Guitry's La Poison (Cat #891 – Blu-ray and DVD) and an updating of Alex Cox's Sid & Nancy (Cat #20 – Blu-ray and DVD) on 8/22. Also, it now appears that Orson Welles' Othello (Cat #870 – Blu-ray and DVD) has finally been rescheduled for release on 9/26. We've updated our Criterion Spines Project page accordingly. [Read on here…]